We offer personalized pre-sales and marketing services, business to business, with a "Human to human" approach for companies who want to evaluate, service, support, penetrate and grow in a specific market.
We offer tailor-made, individualized pre-sales and customer care solutions for your business. We develop and support your market from cold contacts to qualified sales leads. Our experienced consultants present your products and educate your target group to create the need or inspire them to work with you.
We know that we cannot dictate the time of the appointment to the customer. That's why we research each prospect, get in touch, find the right contact person, explore their potential and present your product or services. Through constant dialogue, we gather information and build close relationships with the customer to create trust, and present your products or services in the right market, to the right person, at the right time.
Our dialogue marketing approach ensures a steady flow of new customer leads and updated market knowledge.
Just as we acquire new customers, we also work for our existing clients and not only build brand and product awareness and gain company and market-specific knowledge, but also create a steady flow of qualified sales leads. We generate the specialist knowledge we need to focus on the conversation and sales pitch, and ultimately set up highly qualified appointments and build strong relationships and trust.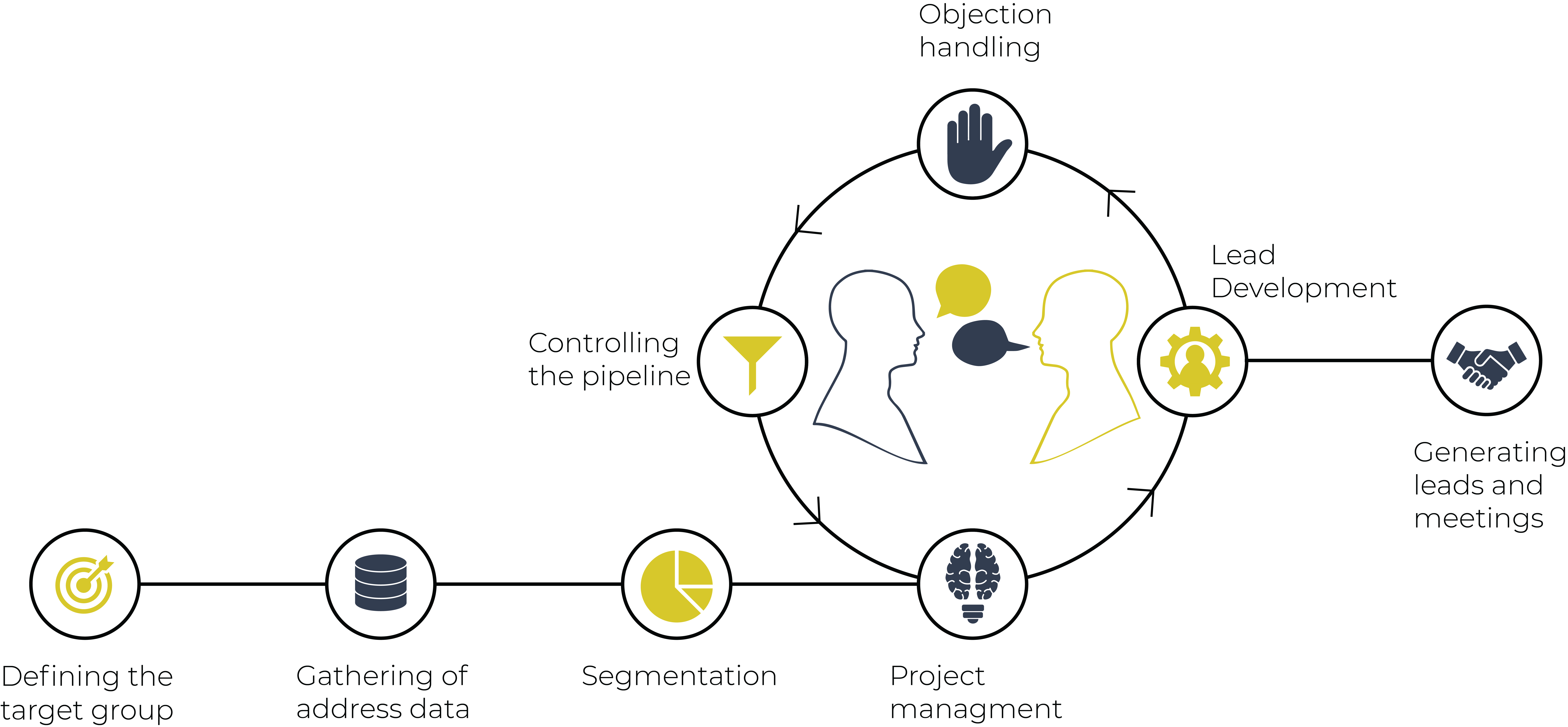 • Address acquisition & target group definition
• Cold calling for innovative & sustainable products
• Lead generation for sales teams
• Market insights & evaluation of the project
• Lead booking of trade fair dates
• Support solutions (inbound service via calls, emails, chat)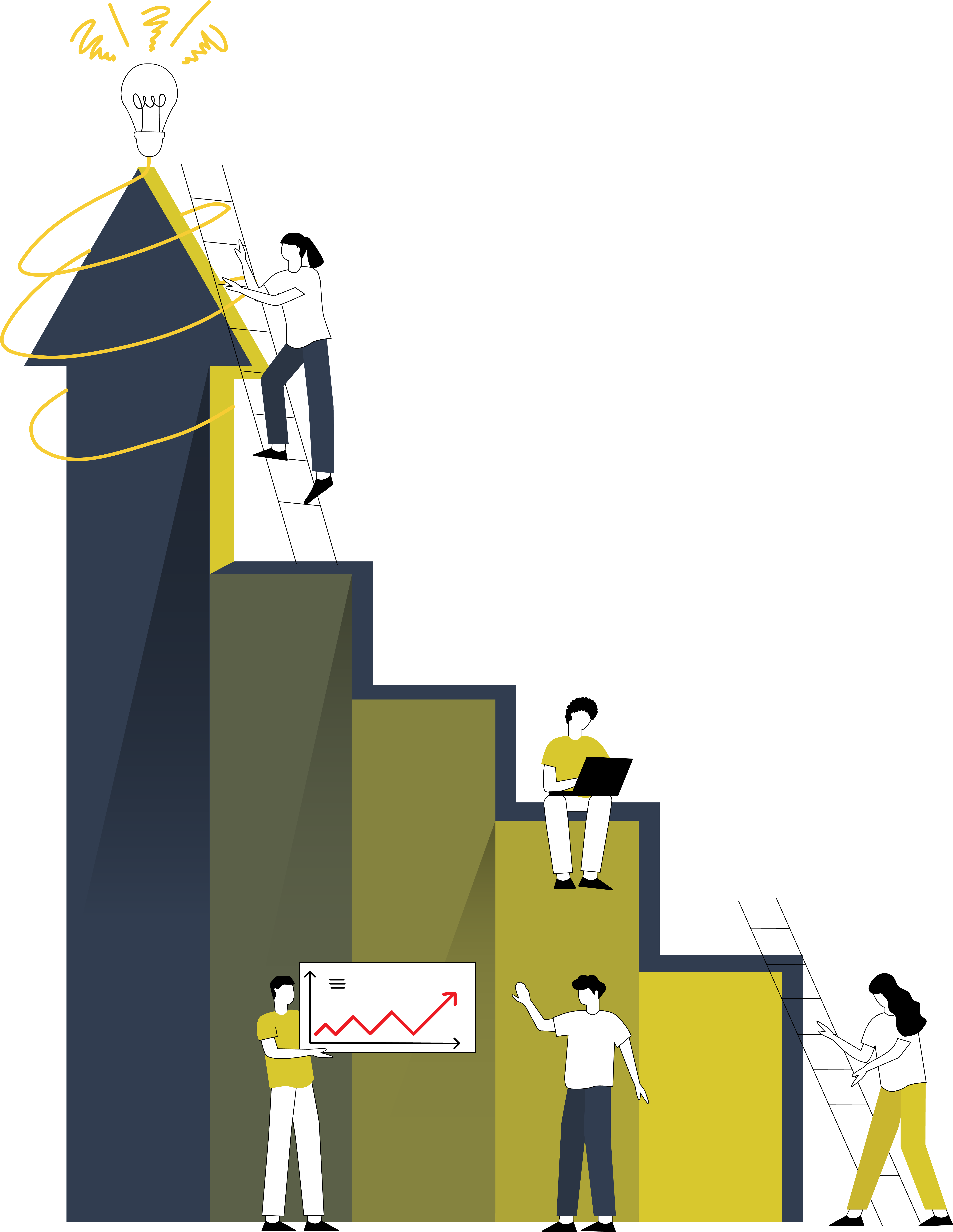 advantages of working with us

Flexibility:
Instead of long-term contracts, we work with flexible framework contracts or assignments in which the prices are fixed and the scope is flexible. The scope of the project for the following month is determined by the 15th of each month. In this way, our clients can react flexibly to internal or external factors and do not take any major contractual risk.

Pipeline / Leads:
Through strategic and constant pipeline construction, we ensure a steady flow of qualified sales leads. We not only pass on leads, but also schedule phone, video or even on-site appointments directly to the calendars of your sales team.

Team:
Our young and dynamic team consists mainly of Master's students from the renowned universities in Copenhagen, who often have knowledge and experience from different industries and different countries. This means that we can deploy highly qualified consultants on all projects and match the strengths of our consultants with the requirements of the projects.

Markets:
The Copenhagen location and the work with young skilled people enable us to approach various B2B markets and to act with native speakers in each market, which means that we are more relevant, flexible and multi-lingual. This makes it possible to carry existing or new projects into other countries in addition to our core markets of Denmark and Germany. We have successfully completed many projects in other countries and often encourage a pilot study if it's untested territory..

Motivation through values:
Through our clear positioning on sustainability, both as a company and within our projects, as well as the active promotion of young talent in various areas, we achieve a high level of motivation and identification with our company. Those who enjoy working for their employer are more productive and loyal to the cause. This not only pays off for us, but ultimately also for our clients.