Here at Dialogue One we like to think of ourselves as one big human high performance team, and strive to create a comfortable and open work environment.
Read more about our office, the work conditions and our teams.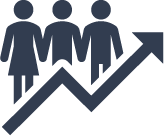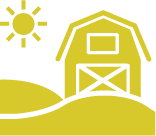 Great flexibility within working hours (typically 50 hours in average/month)
Opportunity to learn, grow and enhance your skills (example given- project manager)
A competitive basic salary with skill based supplements
Fresh fruit, snacks, coffee and tea in the office
Numerous team activities such as Monday breakfast, pizza lunch, monthly team events, summer party and Christmas party
Attractive private health insurance (including dentist)
Home office setup that enables work from abroad (e.g. during exchange semesters)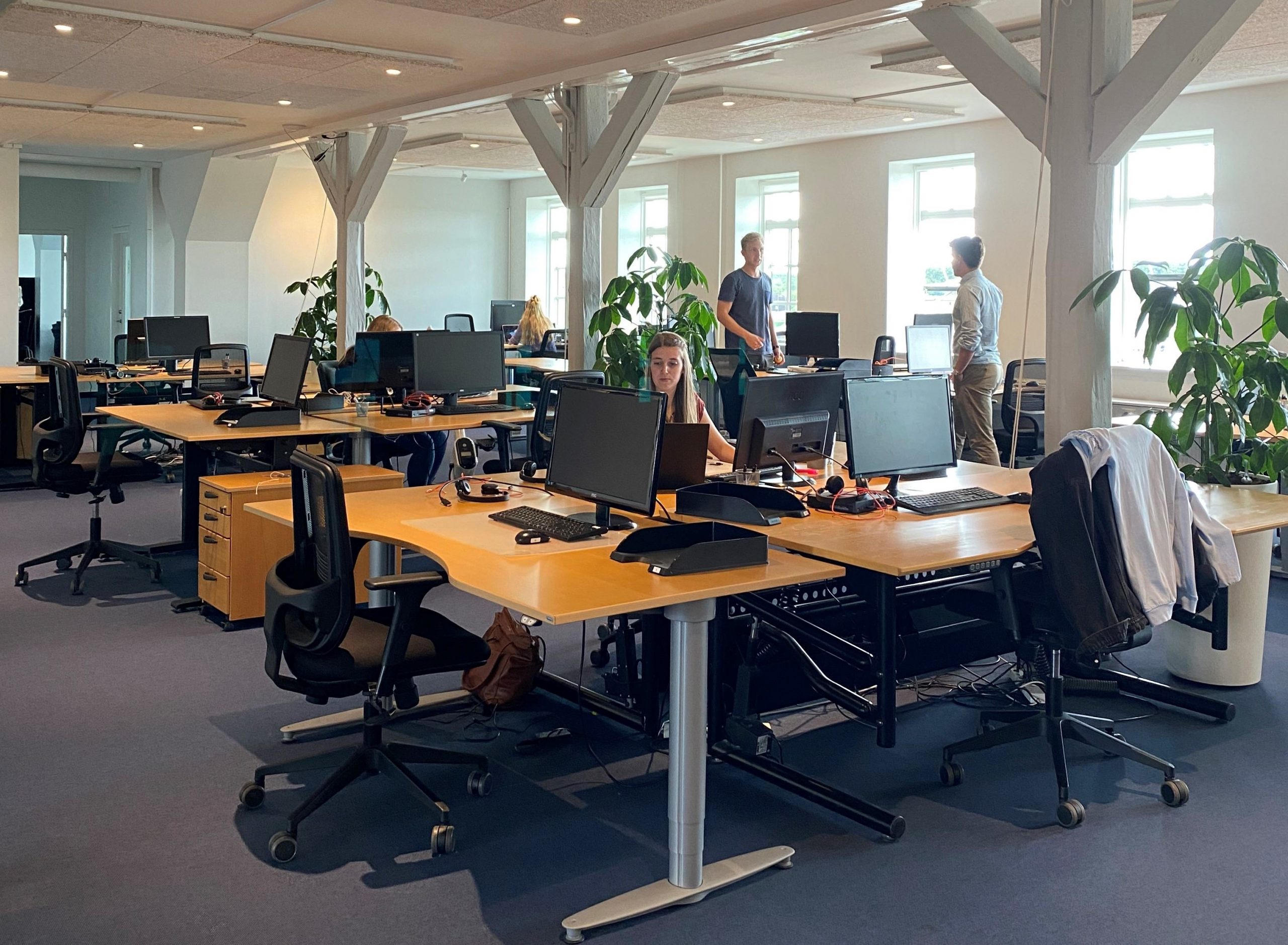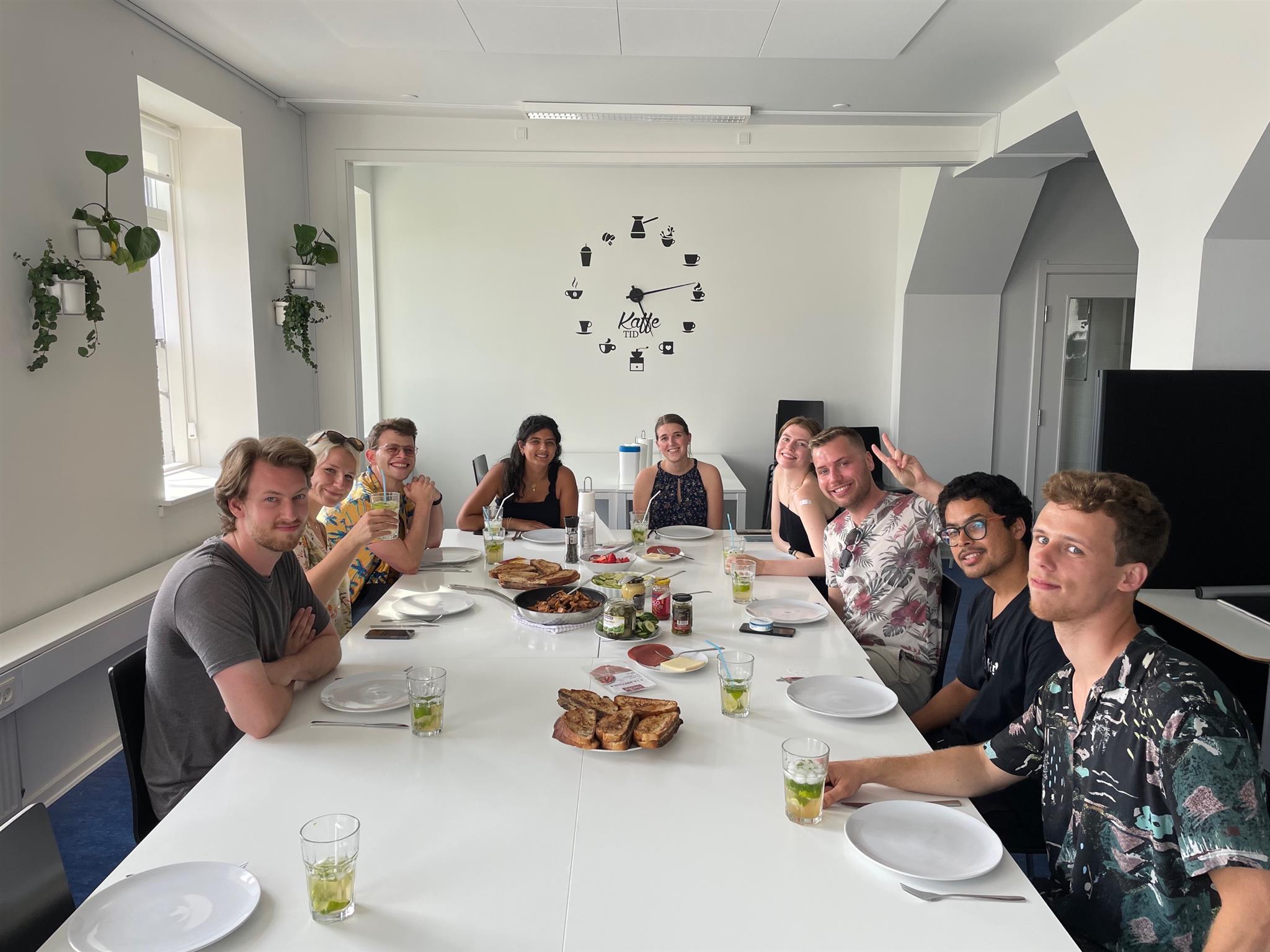 Our headquarters has been operating from the same location in Valby, Copenhagen, for the past 13 years. Our central location ensures that the workplace is accessible, both by car, public transportation, and bike.
The office is equipped with IT tools for all our consultants, including 3 meeting rooms, a kitchen and a lounge where everyone can relax while taking a break.
We also offer the possibility to work remotely, from your own home, by offering the needed infrastructure and equipment.
We value fun and a good work-life balance just as much as the professional services we offer to our clients. To ensure a friendly and satisfactory work environment we often get together after work hours to play darts, go for a run, or organize a office social event.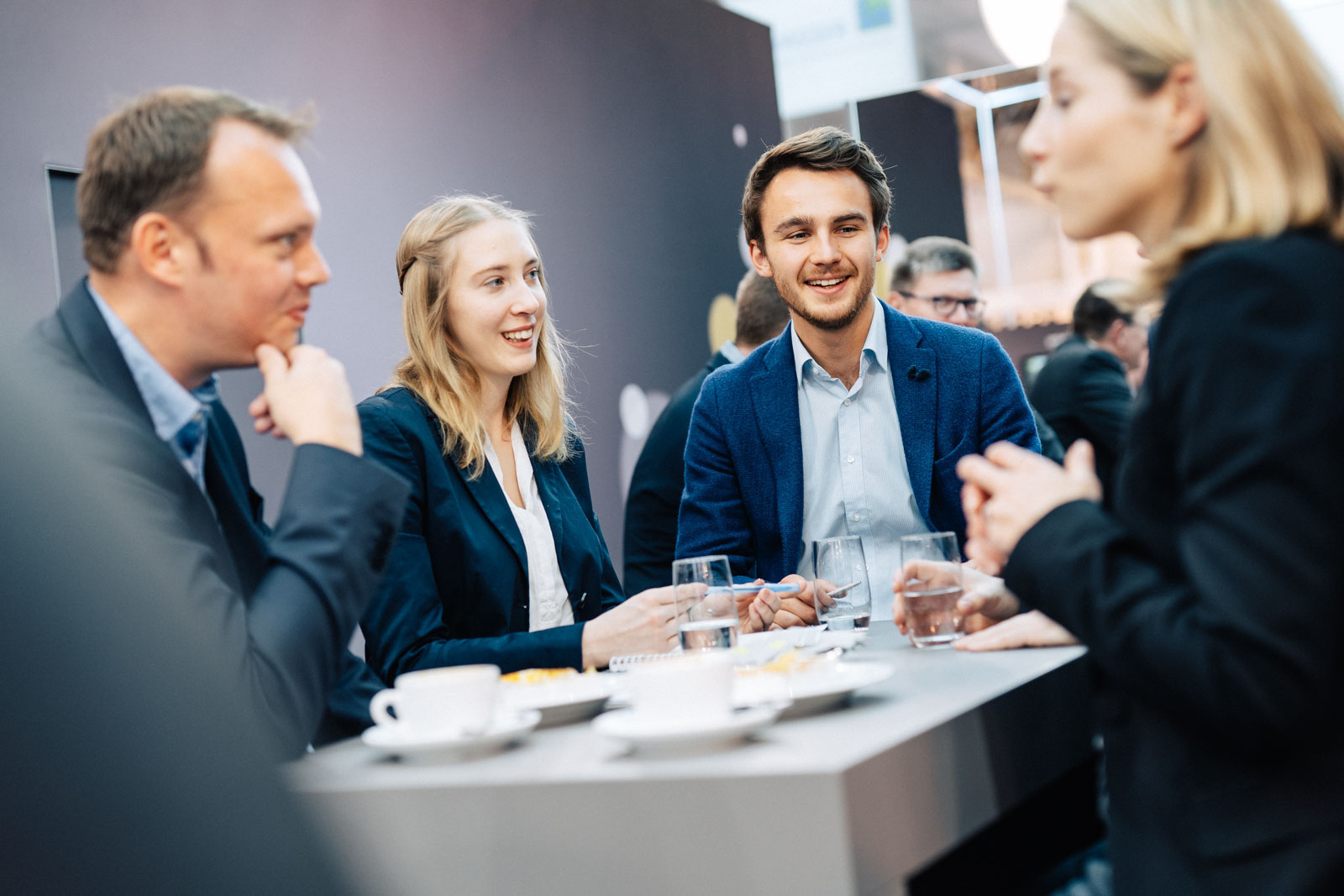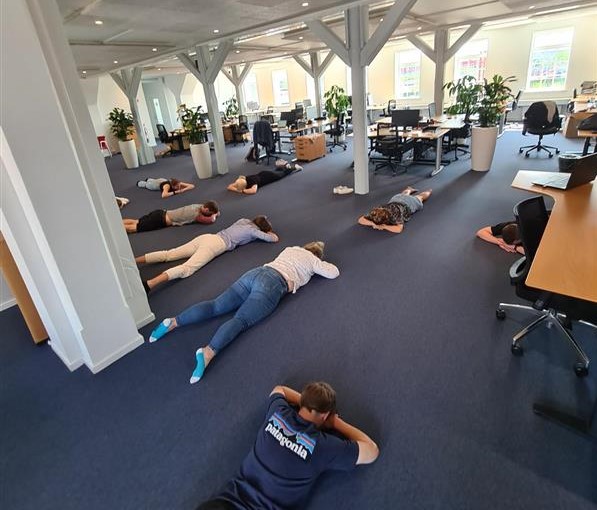 Office Yoga
The office is more than just a workspace, it's a place where you can experience a relaxed environment. Whether it's stretching out our drowsy bodies with some morning yoga, or enjoying lunch together in our kitchen and dining area.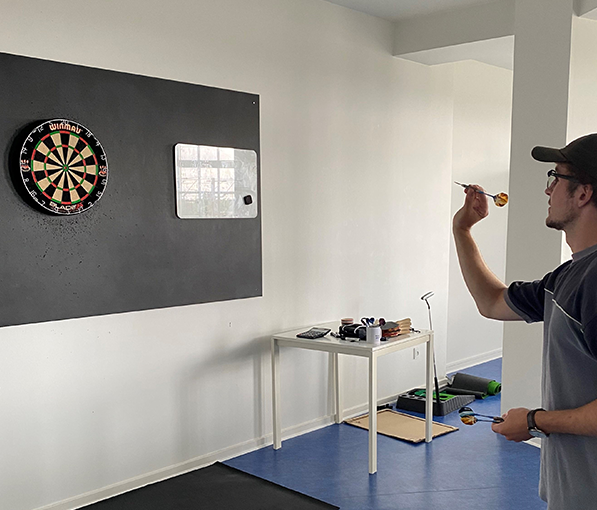 Darts & Leisure
Our recreational area,situated in the dining room of the office, is packed with games and things to do and de-stress if needed. Including a dart board, mini golf set, ping pong and even a Nintendo Wii. As well as a new refurbishment.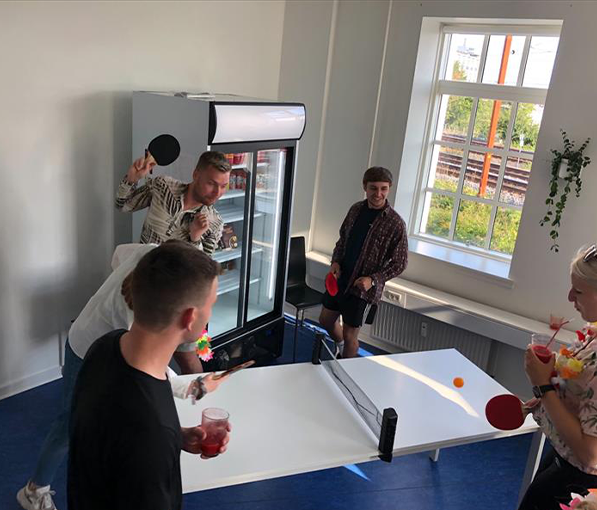 Thursday Bar
The relaxed experience doesn't stop at the office either. We have a great social culture, meaning that after work activities are an added bonus to being part of this great team. A Hawaiian themed party? Miami Vice maybe?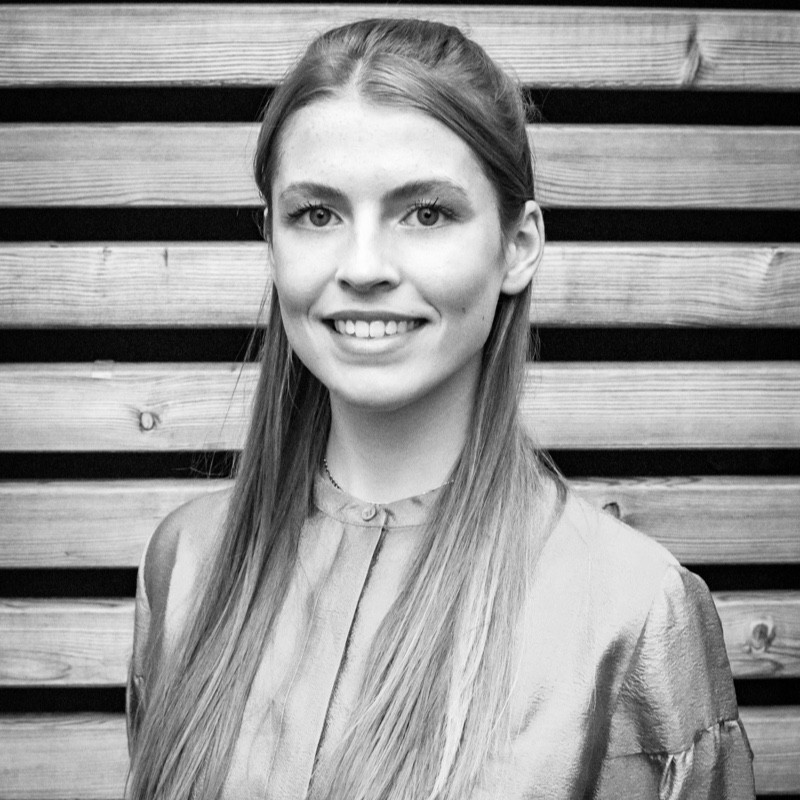 AIMÉ LOUISE REGNER
Project Manager – German Division
"I have been working at D1 for over a year now and it has been a great experience and learning process. The entire team is very cooperative and quite young and dynamic, which results in a great working environment and enjoyable team spirit! D1 has given me the opportunity to quickly progress and take on more responsibilities in my student position and the flat hierarchies have allowed me to contribute and address topics to the management which I believe to be important from the beginning. The entire team has always been very communicative, open-minded and appreciative of new ideas. I have felt welcomed at Dialogue One from the first day and not only had the chance to develop myself further occupationally but also got to meet and work with an amazing and very social team, which has made my time here not only instructive and insightful but also very fun."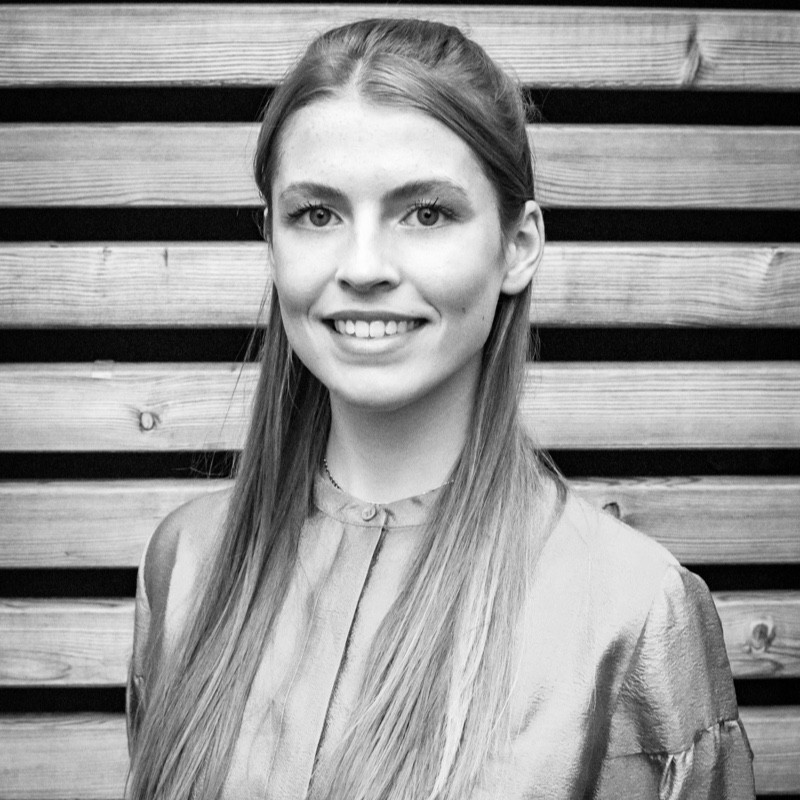 AIMÉ LOUISE REGNER
Project Manager – German Division
"I have been working at D1 for over a year now and it has been a great experience and learning process. The entire team is very cooperative and quite young and dynamic, which results in a great working environment and enjoyable team spirit! D1 has given me the opportunity to quickly progress and take on more responsibilities in my student position and the flat hierarchies have allowed me to contribute and address topics to the management which I believe to be important from the beginning. The entire team has always been very communicative, open-minded and appreciative of new ideas. I have felt welcomed at Dialogue One from the first day and not only had the chance to develop myself further occupationally but also got to meet and work with an amazing and very social team, which has made my time here not only instructive and insightful but also very fun."